Soufiko from Ikaria
Cooking time

30 minutes

Prep time

10 minutes

Servings

4 portions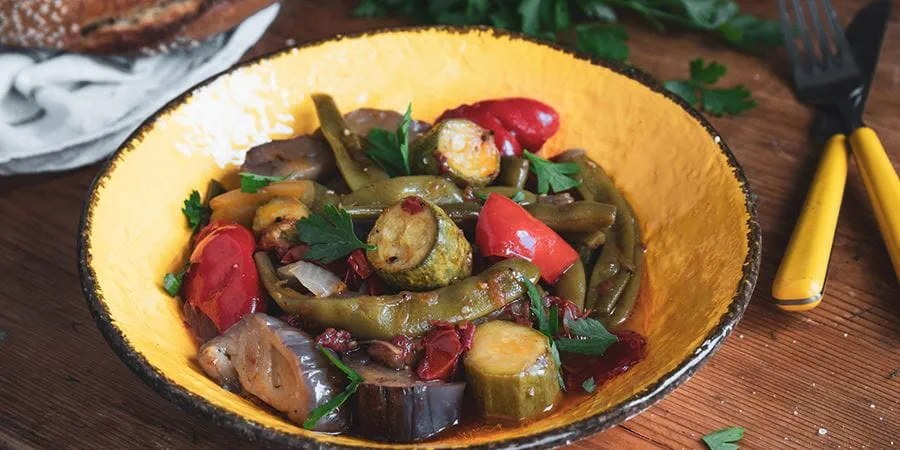 Ingredients
INGREDIENTS
2 aubergines
2 courgettes
2 green peppers
2 cloves garlic
2 red onions
150 g green beans
1 large tomato
150 ml red wine
60 ml Altis Kalamata P.D.O. Extra Virgin Olive Oil
Salt
Pepper
Instructions
EXECUTION
Cut all the vegetables into medium-sized pieces, fry them in the olive oil over a moderate heat for 5 minutes and season with salt.
Add the wine and grind in some pepper, and then reduce the heat and simmer for about 30 to 35 minutes until sweet and tender.
Serve with finely chopped parsley and eat hot or cold.
- You can also add a little finely chopped basil and thyme.