Crepes with ricotta cheese, olives and tomato
Cooking time

20 minutes

Prep time

10 minutes

Servings

4 portions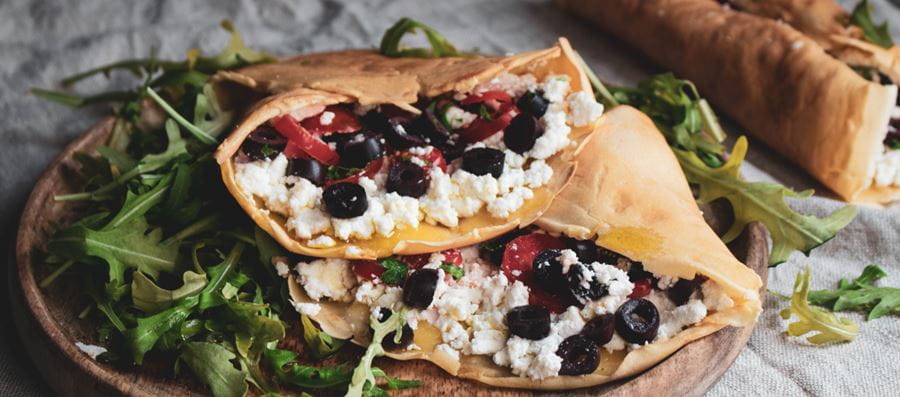 Ingredients
For the crepes
250 gr. all-purpose flour
500 ml. fresh milk
50 ml. creme fraiche
30 gr. Altis Classic Olive Oil
2 eggs
1 tablespoon sugar
¼ teaspoon salt
For the stuffing
300 gr. Ricotta cheese
150 gr. gouda cheese, grated
2 tomatoes, sliced
80 gr. olives, sliced
1 tablespoon basil, minced
Freshly ground pepper
Instructions
EXECUTION
In a bowl, we whisk the milk, creme fraiche, eggs, olive oil, sugar and salt.
Finally, we add the flour and whisk vigorously until the mix becomes a thick pulp.
We cook the crepes in a hot non-stick frying pan; we fill each crepe with ricotta and gouda cheese, tomato, olives, minced basil, and we sprinkle with pepper.
We roll each crepe into a wrap and then serve.
- We can use olive paste Instead of olives - For the stuffing, we can use peppers and various types of sausages