Grilled tomatoes with haloumi cheese and spearmint pesto
Cooking time

10 minutes

Prep time

10 minutes

Servings

4 portions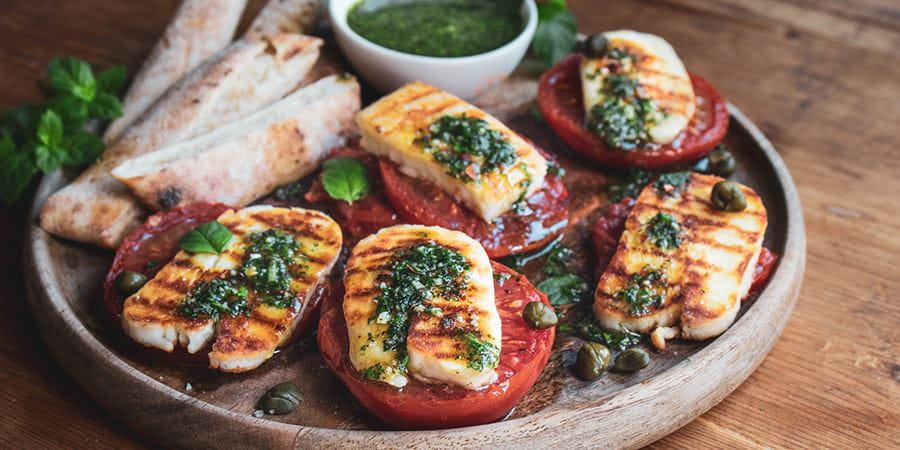 Ingredients
INGREDIENTS
250 g haloumi cheese
3 firm tomatoes
1 Tbsp capers
10 ml Altis Extra Virgin Olive Oil
Coarse salt
For the spearmint pesto
20 g spearmint leaves
20 g tahini
60 ml Altis Extra Virgin Olive Oil
Salt
Instructions
EXECUTION
Wash and dry the spearmint leaves. In a food processor, puree all the ingredients for the pesto until smooth.
Cut the tomatoes into thick slices and while they are grilling on the griddle pan, drizzle with olive oil and sprinkle with a little salt.
Place the tomatoes on a serving board.
Grill the haloumi (cut into slices) and place over the tomatoes.
Pour over the pesto, add the capers, and serve with hot Cypriot pita bread.
- Try using talagani or mastelo instead of haloumi.