Aubergine Salad Dip (from Mount Athos)
Cooking time

45 minutes

Prep time

1 hour

Servings

4 portions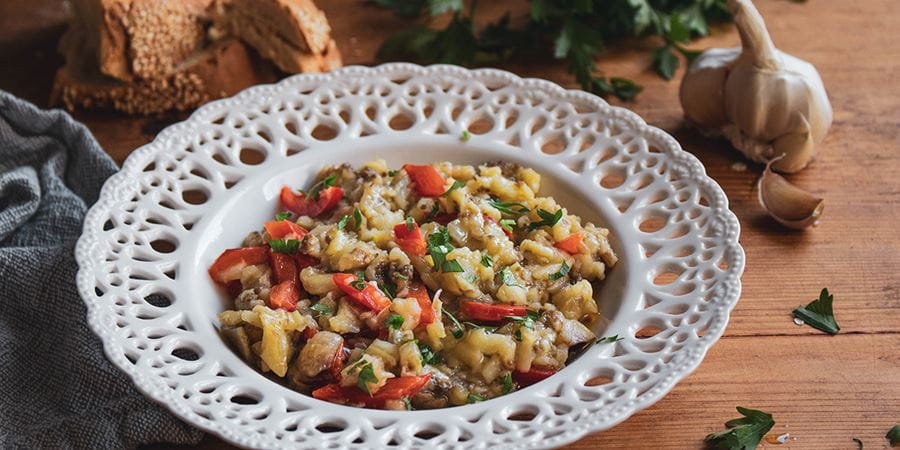 Ingredients
INGREDIENTS
5 "flask" aubergines
2 Florina peppers
2 garlic cloves
2 tablespoons celery
2-3 tablespoons white vinegar
70 ml. Altis Traditional Extra Virgin Olive Oil
Freshly ground pepper
Salt
Instructions
EXECUTION
We preheat the oven at 200ο C.
We pierce the aubergines with a fork, place them in a baking pan together with the peppers and bake them until they become soft.
We peel the aubergines and peppers, and we mince them on a cutting board.
We mince the celery and chop the garlic in thin slices.
In a bowl, we mix all the ingredients; we sprinkle the mix with the vinegar, pour the olive oil over it, and add the salt and pepper.
We marinate the aubergine salad dip for 1 hour in the fridge and then serve.
- We can bake the aubergines on a rack so as to add a "smoked" flavour to the dip - We can add pickled Florina peppers - The aubergine salad dip goes well with walnuts, so we can add 2-3 tablespoons walnut kennels