Halva "Politikos" (from Constantinople)
Cooking time

20 minutes

Prep time

5 minutes

Servings

6 portions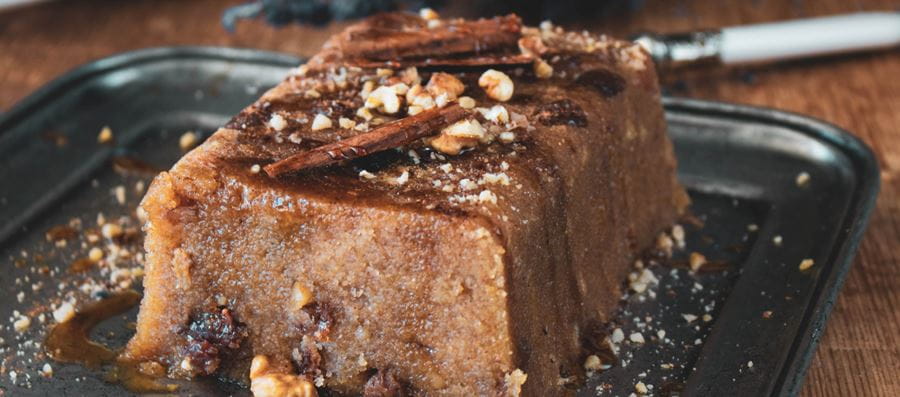 Ingredients
INGREDIENTS
For the halva
300 gr. coarse semolina
160 ml. Altis Traditional Extra Virgin Olive Oil
100 gr. sultana raisins
200 gr. strained yoghurt
80 gr. walnut kennels, ground
1 teaspoon lemon zest
For the syrup
450 gr. sugar
650 ml. water
1 cinnamon stick
Instructions
EXECUTION
We boil all the ingredients for the syrup for 5'
In a saucepan, we heat the olive oil well, and we add the semolina over medium heat for 5 min., stirring with a wooden ladle, until the semolina turns brown.
We add the raisins, yoghurt, walnut kennels and lemon zest, continuing to stir for a few more minutes.
We remove the saucepan from the heat and carefully add the syrup; we heat the halva for another 5 min., stirring continuously.
We transfer the halva in a baking form and, once it solidifies, we remove it from the form and sprinkle it with some cinnamon.
- We can use orange for extra flavour - In addition to walnuts, we can add peanuts, almonds and pine seeds - Instead of sugar, we can use honey for the syrup