Spetzofai from Pelion
Cooking time

30 minutes

Prep time

5 minutes

Servings

4 portions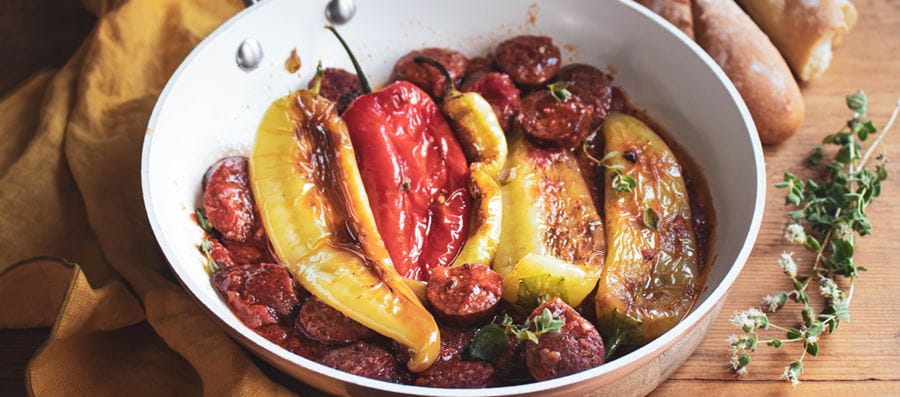 Ingredients
INGREDIENTS
500 g country beef sausage
6 long, pale green peppers
2 ripe tomatoes
2 cloves garlic
1 tsp oregano
¼ tsp red pepper flakes
½ tsp sugar
60 ml Altis Classic Olive Oil
Freshly ground pepper
Salt
Instructions
EXECUTION
Heat the olive oil in a large deep frying pan. Fry the sausage (cut into thick slices) and the peppers for a few minutes until golden.
Add the garlic and tomatoes (finely chopped), along with the sugar, oregano, salt, pepper and red pepper flakes.
Simmer gently until all the liquid has evaporated and the spetzofai is left in its oil (about 25 minutes). Serve at room temperature.
- You can also add hot red peppers - If you use pork sausage, cut it into larger pieces