Bruschettas with Oregano, Olive Paste and Manouri Cheese
Cooking time

5 minutes

Prep time

15 minutes

Servings

4 portions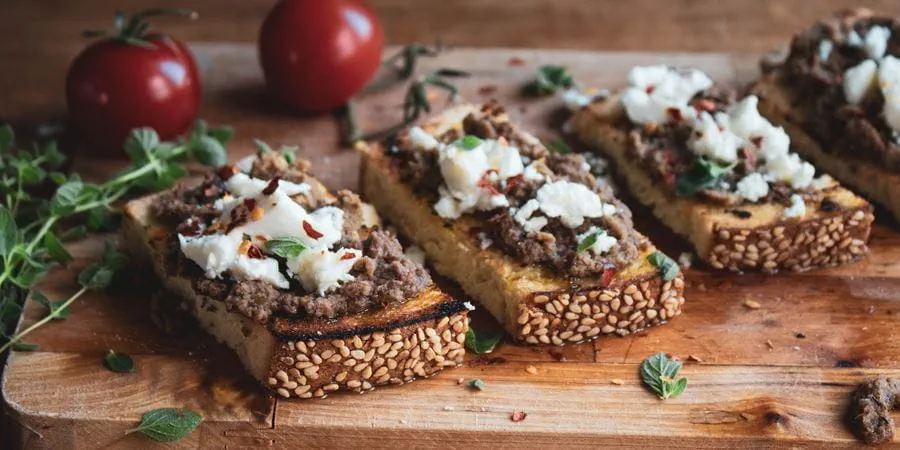 Ingredients
For the olive paste
150 gr. black olives, cut in rings
1 tablespoon capers
1 garlic clove
30 ml Altis Kalamata Extra Virgin Olive Oil
Freshly ground pepper
Salt
For the bruschettas
8 slices of sourdough bread
1 teaspoon oregano
40 ml Altis Kalamata Extra Virgin Olive Oil
200 gr. manouri cheese
Bukovo
Instructions
EXECUTION
In the blender, we mash all the ingredients for the olive paste and place them in a bowl.
For the bruschettas: We mix the olive oil with the oregano and we sprinkle the bruschettas; we cook them for a few minutes on the rack or in the frying pan.
We smear the bruschettas with olive paste, add the manouri cheese, crumbled, and then serve.
- Instead of capers, we can add 1 sun-dried tomato to the olive paste