Caesar salad
Cooking time

5 minutes

Prep time

10 minutes

Servings

4 portions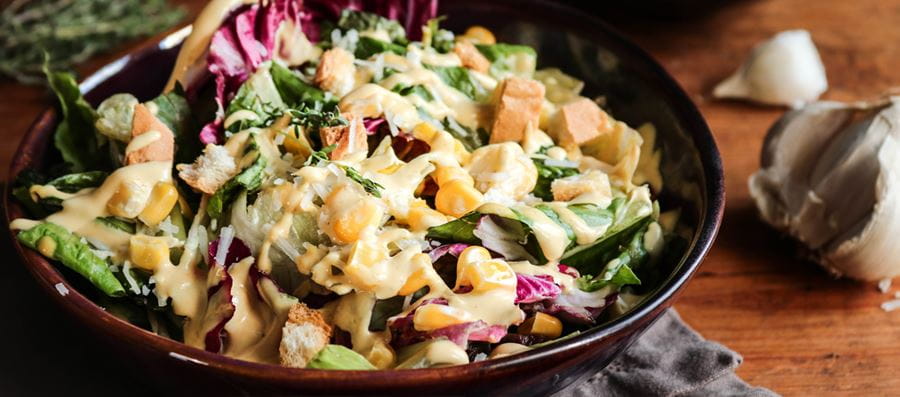 Ingredients
For the salad
1 mixed lettuce salad
50 g Parmesan cheese
50 g sweetcorn
2 slices bread
1 clove garlic
20 ml Altis Extra Virgin Olive Oil
For the dressing
40 ml Altis Extra Virgin Olive Oil
20 ml lemon juice
4 anchovy fillets
2 cloves garlic
1 tsp Dijon mustard
80 g mayonnaise
Freshly ground pepper
Instructions
EXECUTION
Cut one clove of garlic in half, dip it in the olive oil, and rub the slices of bread.
Toast the bread and cut it into cubes.
Mix all the ingredients for the dressing in a blender for 2-3 minutes until smooth.
Wash and dry the salad and place it in a salad bowl.
Drizzle the salad with olive oil and add 2 tablespoons of the dressing. Mix and add the toasted bread, corn and Parmesan cheese.
Pour over the remaining dressing and serve.
- You can also add roast chicken