Salad with potatoes, chicken and basil pesto
Prep time

10 minutes

Servings

4 portions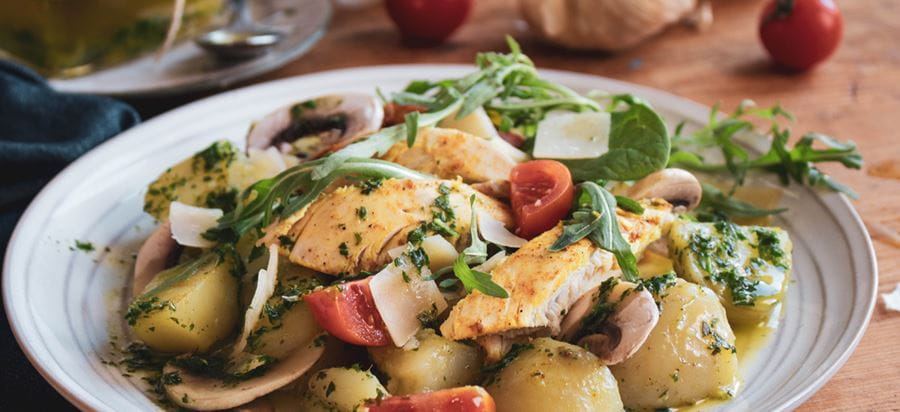 Ingredients
For the salad
300 gr. baby potatoes, boiled
300 gr. chicken breast, roast
5 white mushrooms, sliced
5-6 cherry tomatoes, cut in half
100 gr. graviera cheese flakes
50 gr. wild arugula
Freshly ground pepper
Salt
For the pesto
15 gr. basil
1 garlic clove
15 gr. pine seeds
40 ml. Altis Traditional Extra Virgin Olive Oil
Instructions
EXECUTION
In the blender, we beat for 3΄ all the ingredients for the pesto.
In a bowl, we mix the potatoes, mushrooms, and arugula; we pour half the pesto over them and sprinkle with pepper and salt.
We transfer the salad onto a serving plate; we place on top the chicken, and we add the graviera cheese and cherry tomatoes.
We serve the salad with the remaining pesto.
- Instead of graviera cheese, we can also use fresh mozzarella or manouri cheese