Cauliflower soup
Cooking time

30 minutes

Prep time

5 minutes

Servings

4 portions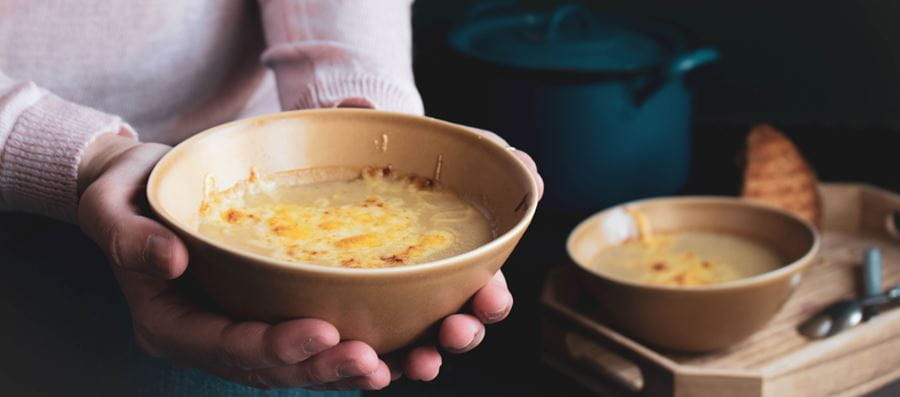 Ingredients
INGREDIENTS
700 gr. cauliflower, cut in bouquets
1 apple, chopped
1 onion, coarsely chopped
1 garlic clove
40 ml. Altis Kalamata Olive Oil
1 teaspoon nutmeg
1000 ml. beef or vegetable broth
100 gr. graviera, grated
Red mild pepper
Salt
Instructions
EXECUTION
We saute all the vegetables in olive oil for 5 min.
We add the spices, broth, salt and pepper.
We boil the soup for 20 min., mash it and place it again in the saucepan.
We taste the soup and, if necessary, we add salt and dilute it with extra warm broth, depending on how thick we want the soup to be.
We serve the soup in heat-resistant bowls, add the graviera cheese, bake it for a few minutes in the grill until the cheese melts, and then we serve.
- We can bake the cauliflower in the oven as well