Festive velouté soup with chestnuts
Cooking time

25 minutes

Prep time

5 minutes

Servings

4 portions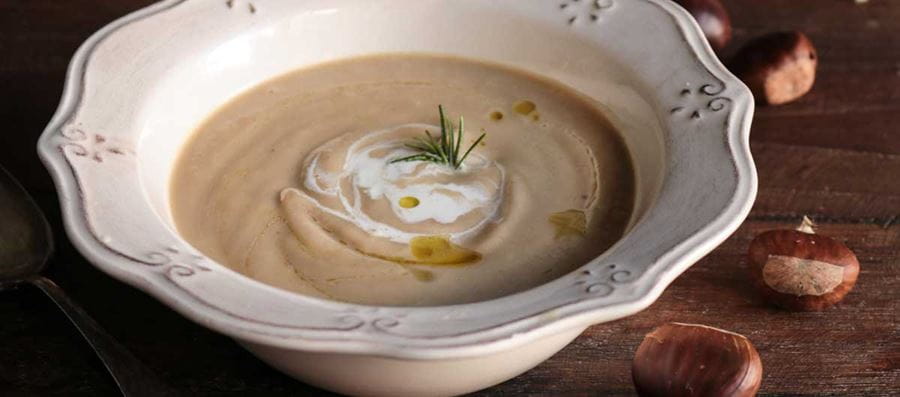 Ingredients
INGREDIENTS
500 g boiled chestnuts
100 g mushrooms, sliced
1 onion, finely chopped
2 cloves garlic
1 carrot, sliced
1 leek, sliced
30 ml Cognac or brandy
1300 ml beef stock
200 ml cream
40 ml Altis Extra Virgin Olive Oil
½ tsp nutmeg
Freshly ground pepper
Salt
Instructions
EXECUTION
In a saucepan, sauté the onion and the leek in the olive oil for 2-3 minutes. Add the chestnuts, garlic and mushrooms, sauté for another 5 minutes, and add the brandy.
Once the alcohol has evaporated, add the nutmeg, salt, pepper and stock.
Simmer the soup for 25 minutes and then puree it to make it more velvety.
Return the soup to the pan, add the cream and (if necessary) a little more stock to dilute it.
Serve the soup with a few drops of truffle oil and cream.
You can also flavour the soup with tarragon