Chicken liver pâté
Cooking time

35 minutes

Prep time

10 minutes

Servings

6 portions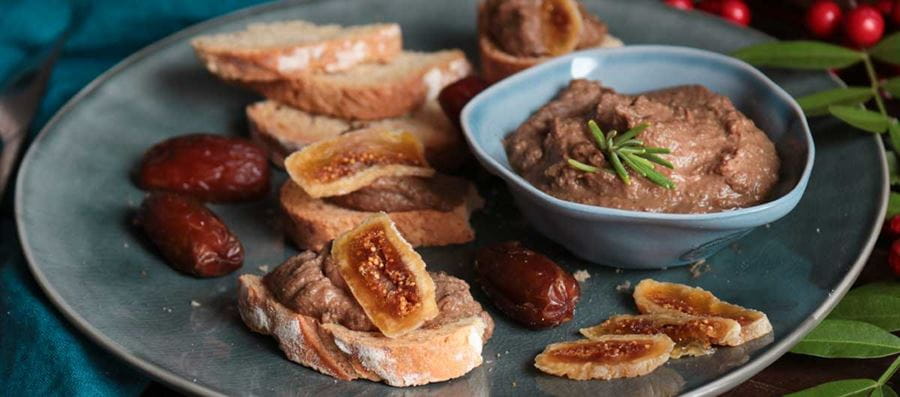 Ingredients
INGREDIENTS
450 g chicken livers
1 onion, sliced
1 large clove of garlic, roughly chopped
2 Tbsp grape syrup
100 ml brandy
60 ml Altis Extra Virgin Olive Oil
1 bay leaf
1 sprig thyme
½ tsp mixed peppercorns
Salt
Instructions
EXECUTION
In a saucepan, sauté the onion in the olive oil for 2 minutes. Add the chicken livers and garlic and continue cooking until the livers are coloured on the outside.
Add all the other ingredients and simmer for 35 minutes on a low heat.
Allow the livers to cool and then puree them in the blender.
Serve immediately or keep in a glass bowl in the fridge, covered in a thin layer of olive oil.
Instead of the grape syrup you can add a teaspoon of honey.