Chickpeas with octopus
Cooking time

1 hour 30 minutes

Prep time

30 minutes

Servings

4 portions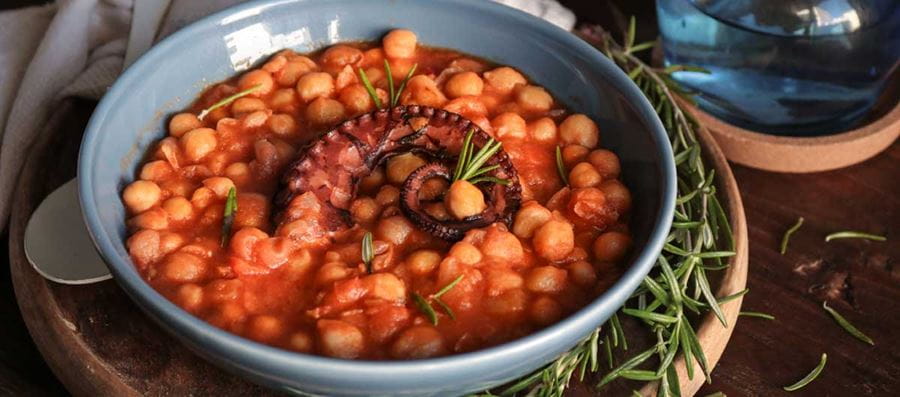 Ingredients
INGREDIENTS
1 large octopus (tentacles only)
400 g chickpeas, boiled
3 onions, finely chopped
100 ml Altis P.G.I. Chania Kritis Extra Virgin Olive Oil
200 ml tomato juice
200 ml orange juice
1 bay leaf
1 sprig rosemary
Freshly ground pepper
Salt
Instructions
EXECUTION
Place the tentacles in a large saucepan over a low heat until they have released their liquid and turned pink. Then cut them into large pieces.
Transfer the octopus to a casserole dish and in the same saucepan, saute the onions in half the olive oil until caramelized. Add the bay leaf and tomato juice, season with salt and pepper, and remove from the heat.
Add the orange juice to the pan, along with the remaining olive oil and the chickpeas. Stir, and pour over the octopus.
Cook in the oven for about 90 minutes at 160°C.
Serve hot.
You can also add some red pepper flakes to the recipe.