Dakos (Rusk)
Prep time

10 minutes

Servings

3 portions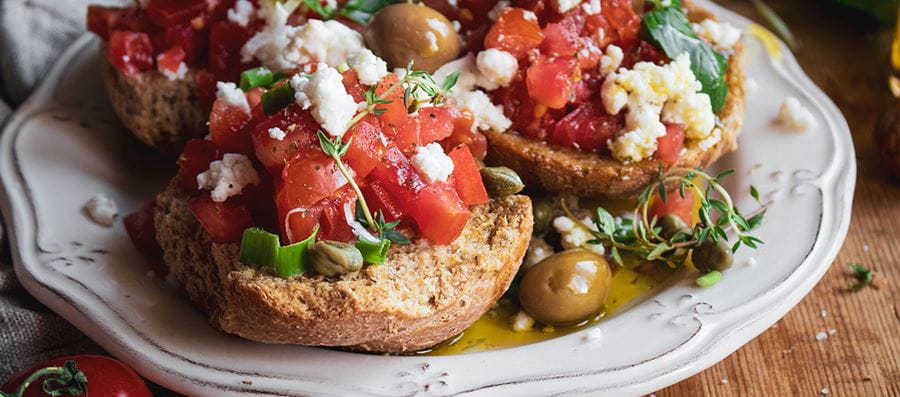 Ingredients
INGREDIENTS
3 barley rusks
3 ripe tomatoes, minced
2 scallions, minced
200 gr. feta or sour myzithra cheese
4-5 olives
1 tablespoon capers
¼ teaspoon oregano
Fresh thyme
60 ml. Altis Traditional Extra Virgin Olive Oil
Instructions
EXECUTION
We moist the rusks and place them on a serving plate.
We add the tomatoes on the rusks; we sprinkle them with salt, oregano and a little olive oil.
We add the feta cheese crumbled, capers, olives, scallions and thyme.
Finally, we pour the remaining olive oil on top, and then serve.
- We can also use cherry tomatoes, minced - We can add crithmum