Festive cabbage salad with nuts and raisins
Prep time

10 minutes

Servings

4 portions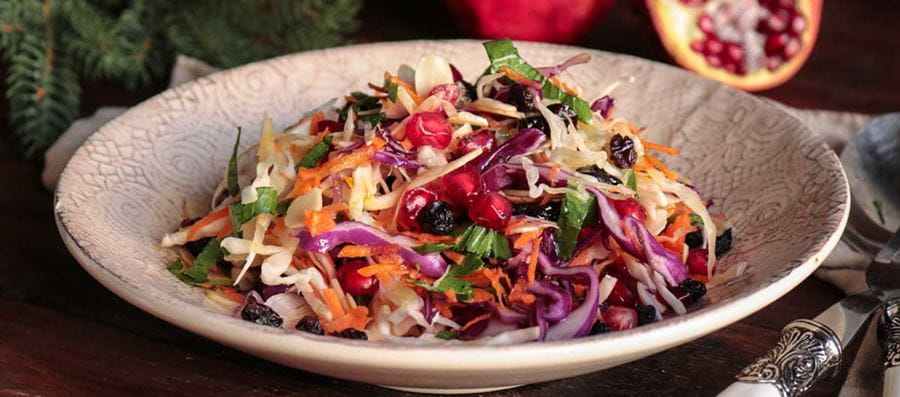 Ingredients
INGREDIENTS
200 g white cabbage, finely chopped
100 g red cabbage, finely chopped
1 apple, grated
2 carrots, grated
2 radishes
2 sprigs wild celery, finely chopped
2 Tbsp raisins
2 Tbsp nuts
2 Tbsp pomegranate seeds
Juice of one orange
40 ml Altis P.G.I. Chania Kritis Extra Virgin Olive Oil
20 ml cider vinegar
Freshly ground pepper
Salt
Instructions
EXECUTION
In a salad bowl, toss all the vegetables and the apple in half the olive oil and season with salt and pepper.
In a bowl, whisk together the juice, the remaining olive oil, and the vinegar, and pour over the salad.
Add the pomegranate seeds, raisins and nuts, and serve.
You can also add 2 tablespoons of mayonnaise to the salad