Salad with avocado, potatoes and prawns
Cooking time

45 minutes

Prep time

20 minutes

Servings

4 portions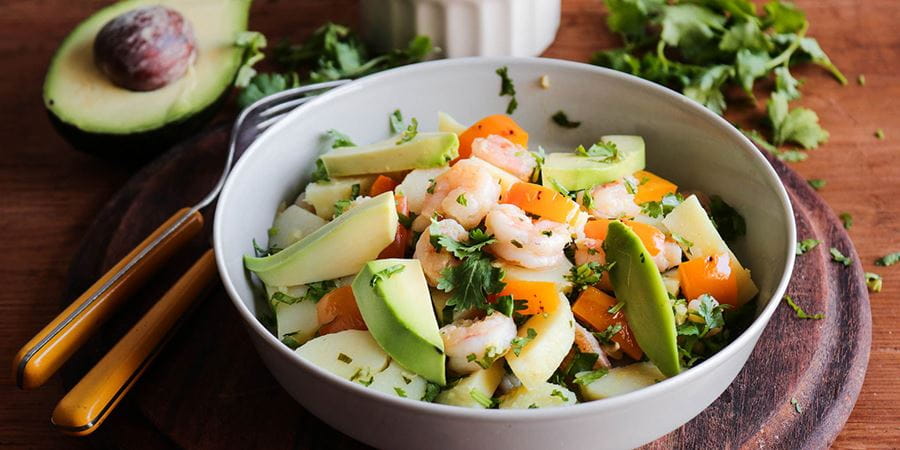 Ingredients
For the salad
200 g prawns
250 g potatoes
1 avocado
1 orange pepper
1 small bunch coriander
20 ml Altis Kalamata P.D.O. Extra Virgin Olive Oil
Freshly ground pepper
Salt
For the dressing
50 ml Altis P.G.I. Chania Kritis Extra Virgin Olive Oil
1 tsp fresh ginger (grated)
1 tsp honey
Juice of ½ lemon
Juice of 2 limes
1 clove garlic
Freshly ground pepper
Salt
Instructions
EXECUTION
Boil the potatoes in salted water until tender, then peel.
Drizzle the prawns and the pepper (sliced) with olive oil and sear on a griddle pan.
Process all the ingredients for the dressing in a blender.
In a salad bowl, combine the potatoes, prawns, pepper, coriander (finely chopped) and ​​avocado (sliced).
Add the dressing, then toss the salad and serve.
- You can also serve the salad cold, in which case add the avocado just before serving.