Octopus with "Short" Spaghetti
Cooking time

30 minutes

Prep time

1 hour

Servings

4 portions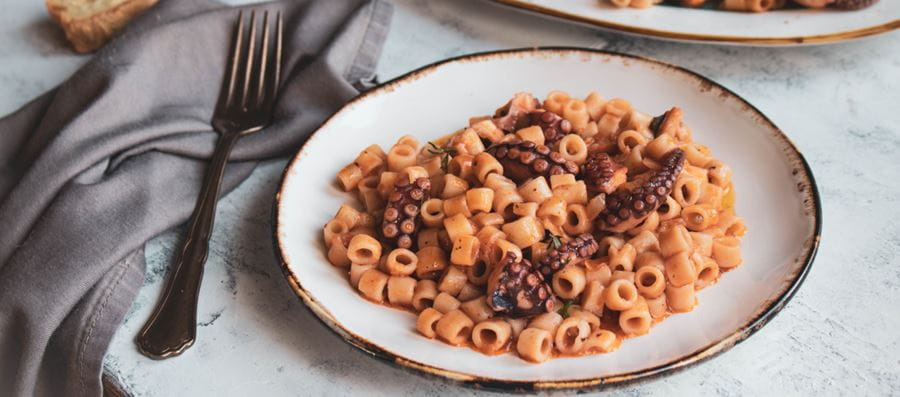 Ingredients
INGREDIENTS
1000 gr. octopus, cut
250 gr. "short" spaghetti
1 onion, minced
50 ml. red wine
1 ½ teaspoon concentrated tomato juice
1 teaspoon sugar
1 tablespoon vinegar
1 laurel leaf
2-3 pieces of allspice
1 small cinnamon stick
1000 ml. warm water
80 ml. Altis Chania Crete Olive Oil
Freshly ground pepper
Instructions
EXECUTION
In a big saucepan, we boil the octopus in 50 ml. water and the vinegar, until the liquids evaporate and it becomes reddish.
We add the olive oil and onion, continue to saute for a few minutes and quench with the wine.
We add the spices, concentrated tomato juice, sugar, salt, pepper and "short" spaghetti.
We add the water, regularly stirring, boil the food for 25 min., and then serve.
- The recipe goes well with a little orange zest - We can also prepare the recipe in the oven, the same as a youvetsi