"Pulled" Pies from Mani
Cooking time

15 minutes

Prep time

50 minutes

Servings

4 portions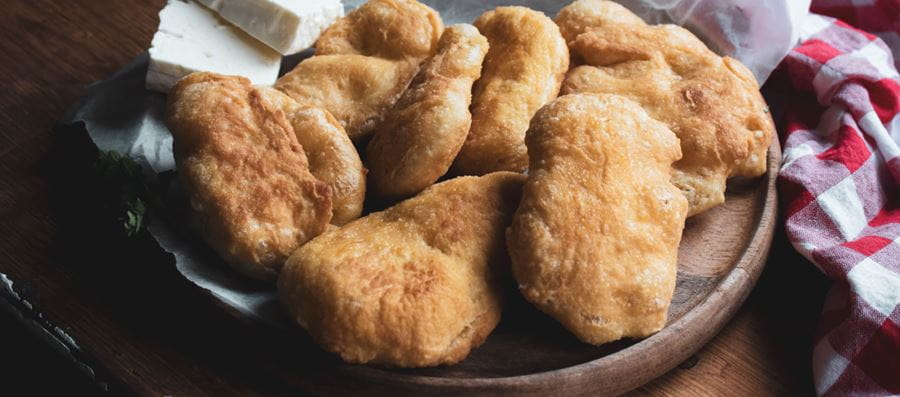 Ingredients
INGREDIENTS
250 gr. all-purpose flour
180 ml. water
4 gr. dry yeast
20 ml. Altis Kalamata Extra Virgin Olive Oil
1 teaspoon sugar
1 teaspoon salt
Altis Kalamata Olive Oil, for frying
Instructions
EXECUTION
In a bowl, we dissolve the yeast and sugar in the water, add 1 tablespoon flour and leave the mix in a warm place for 10΄.
We add the remaining flour, salt and olive oil in the yeast mix and we knead it until it becomes an elastic dough; we leave it aside to rest for 25'.
We cut the dough in small pieces of approximately 50 gr.; we oil well our hands and pull the pieces apart until they open up.
We fry them in plenty of hot olive oil, until they turn golden and then serve with cheese.
- We can prepare the "pulled" pies and store them in the freezer