Saganaki in filo pastry
Cooking time

20 minutes

Prep time

5 minutes

Servings

4 portions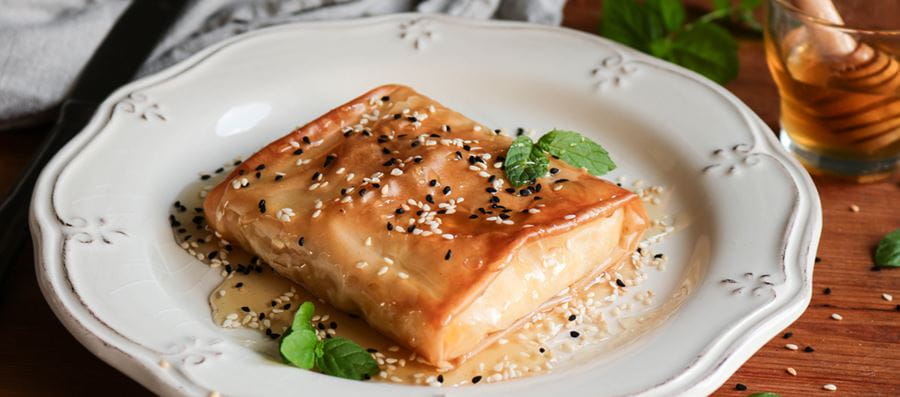 Ingredients
INGREDIENTS
400 g hard cheese for saganaki
2 sheets filo pastry
30 ml Altis P.G.I. Chania Kritis Extra Virgin Olive Oil
Freshly ground pepper
Sesame seeds
Nigella seeds
To serve
Instructions
EXECUTION
Cut the cheese into two equal pieces.
Spread out the sheets of filo and place a piece of cheese on each sheet.
Grind over a little pepper and wrap the cheese in the filo to create 2 parcels.
Brush all over with the olive oil and bake for 20 minutes at 180°C.
Serve immediately with honey, nigella seeds and spearmint leaves.
- Instead of hard cheese, you can use fresh mizithra or anthotiro.