Sarikopita Pies from Crete
Cooking time

20 minutes

Prep time

1 hour

Servings

6 portions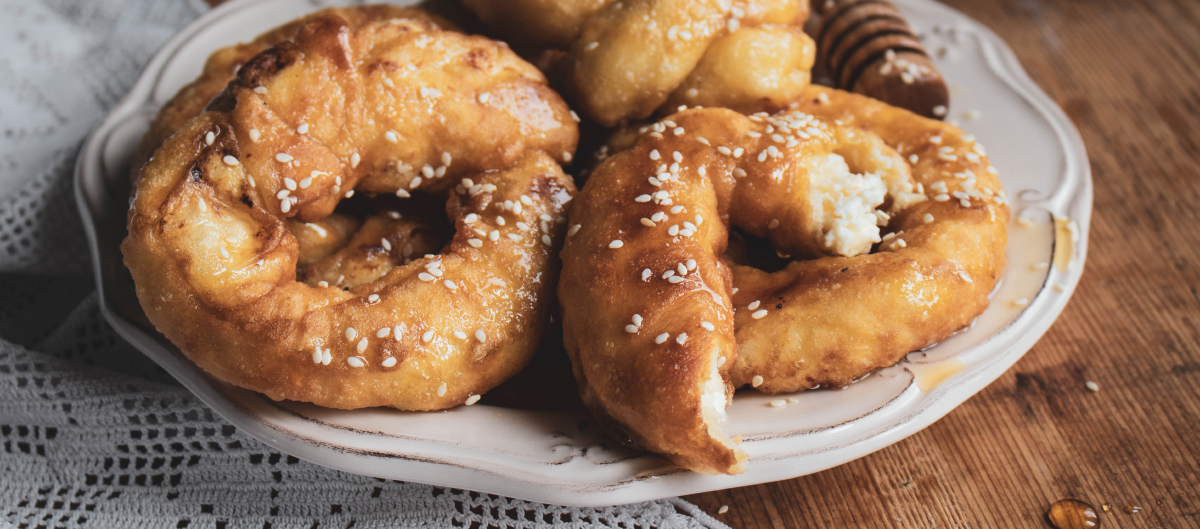 Ingredients
For the dough
500 gr. all-purpose flour
30 ml. raki
30 ml. Altis Chania Crete Extra Virgin Olive Oil
360 ml. lukewarm water
For the stuffing
Extra ingredients
Honey and susame, optional
Altis Chania Crete Olive Oil, for frying
Instructions
EXECUTION
In a bowl, we pour the flour, open a small hole in the middle and add the olive oil, raki and water, and we knead the mix until it becomes a non-sticky dough.
We leave the dough covered for 30 min. in a warm place.
We separate the dough into 2 equal parts; on a floured counter, we open the dough using a rolling pin.
We open a large thin sheet and cut it into 5 horizontal stripes.
We place minced sour myzithra at the ends of each stripe.
We roll each stripe, like a Cretan "sariki" (turban).
We fry the sairikopita pies in plenty of hot olive oil, until they turn golden, and we place then on absorbent paper.
We serve the sarikopita pies plain or with honey and susame.
- We can bake the sarikopita pies in the oven as well