Skordolazana with tomato
Cooking time

20 minutes

Prep time

5 minutes

Servings

4 portions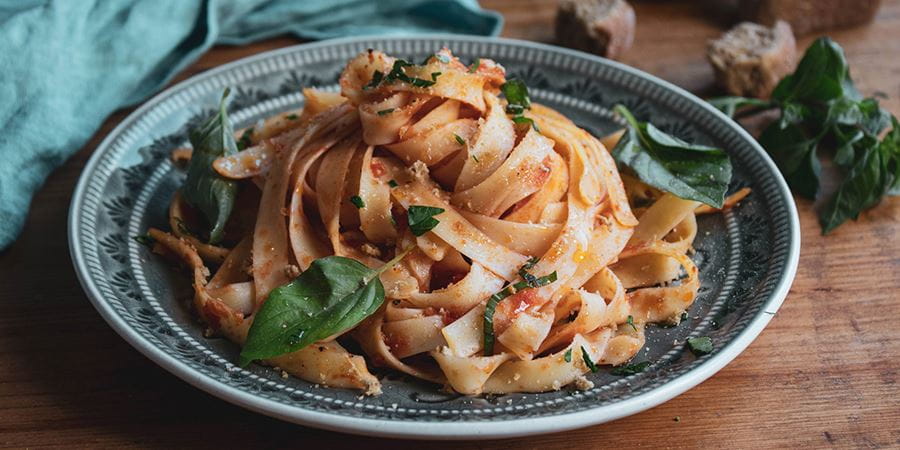 Ingredients
INGREDIENTS
500 g tagliatelle or spaghetti
60 ml Altis P.G.I. Chania Kritis Extra Virgin Olive Oil
6 cloves garlic
2 tomatoes
1 tsp tomato purée
Freshly ground pepper
Salt
To serve
1 Greek rusk (crumbled)
Fresh basil
Instructions
EXECUTION
Boil the pasta and retain a cup of the cooking water.
In a saucepan, fry five of the cloves of garlic in the olive oil over a low heat. Remove as soon as they start to colour.
Add the tomato purée, the tomatoes (finely chopped), the final clove of garlic (finely chopped), the pasta and the cup of cooking water.
Add some pepper and remove the sauce from the heat as soon as it has thickened.
Serve with a crumbled Greek rusk and some basil.
- If you prefer, leave out the tomato for plain skordolazana.