Small myzithra rolls
Cooking time

10 minutes

Prep time

10 minutes

Servings

20 portions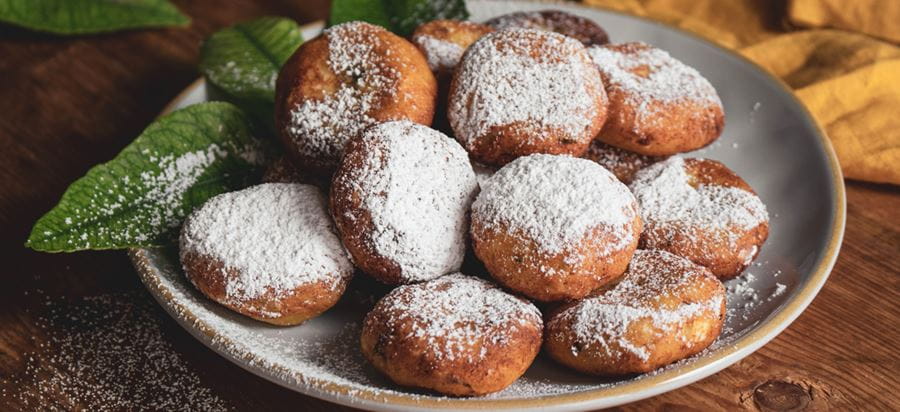 Ingredients
INGREDIENTS
300 gr. Ricotta cheese
1 large egg
3 tablespoons mint, minced
100 ml. Altis Chania Crete Extra Virgin Olive Oil
100 gr. all-purpose flour
Altis Chania Crete Extra Virgin Olive Oil for the frying pan
Powdered sugar for serving
Lemon leaves
Instructions
EXECUTION
In a bowl, we place the Ricotta cheese, eggs, salt, olive oil, flour and mint.
We knead the mix into a uniform dough and place it in the fridge for half an hour until it thickens.
We shape the dough into balls and fry them on both sides in hot olive oil, until they become golden.
We sprinkle them with powdered sugar and cover them with lemon leaves to add fragrance.
We serve the myzithra rolls hot or cold.
- We can add lemon zest to the myzithra rolls - Instead of powdered sugar, we can pour honey over the rolls