Tas kebab with beef
Cooking time

1 hour 20 minutes

Prep time

10 minutes

Servings

4 portions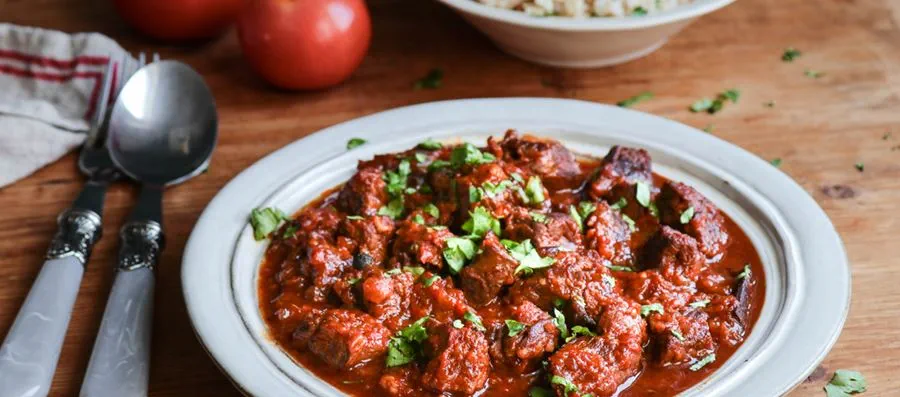 Ingredients
INGREDIENTS
1200 g beef (rump or neck)
2 onions
2 cloves garlic
4 ripe tomatoes
1 Tbsp tomato puree
200 ml beef stock
100 ml semi-sweet red wine
50 ml Altis Classic Olive Oil
½ tsp cumin
4 allspice berries
1 small cinnamon stick
1-2 cloves
1 bay leaf
1 tsp sugar
Freshly ground pepper
Salt
Instructions
EXECUTION
Cut the beef into medium-sized pieces.
Heat the olive oil in a wide saucepan and in batches, brown the meat well on all sides.
Finely chop the onion and the garlic, add them to the pan and continue frying for another 3-4 minutes.
Add the wine and deglaze the pan. Add the spices and the tomato puree.
Lower the heat and add the sugar, bay leaf, stock and tomatoes (grated). Season with salt and pepper.
Simmer gently for about an hour until the sauce thickens and the meat is tender.
Serve with potatoes or rice and chopped parsley.
- Tas kebab can also be made with lamb