White fish roe spread
Cooking time

10 minutes

Prep time

15 minutes

Servings

6 portions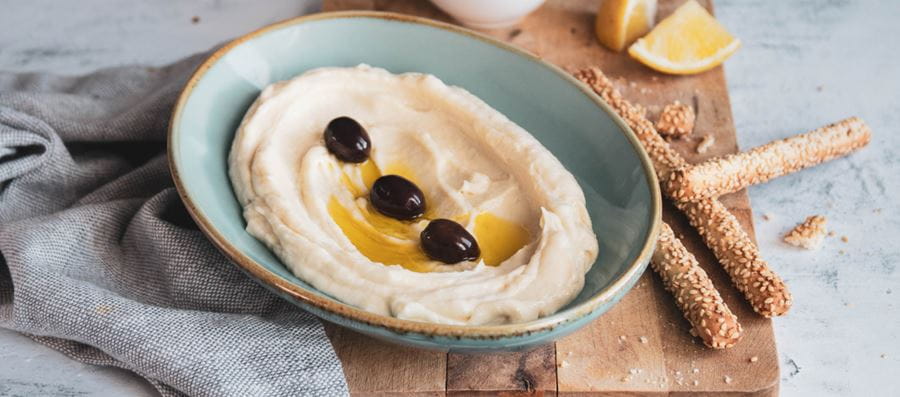 Ingredients
INGREDIENTS
150 gr. white fish roe
200 ml. Altis Classic Olive Oil
250 gr. white stale bread
1 dry onion
2 medium lemons
Instructions
EXECUTION
We soak the bread in water and drain it well with our hands.
In the blender, we mash the onion, fish roe and lemon juice.
We add the bread and, gradually, the oil, and continue to mash until the mix becomes a velvety spread.
We serve the fish roe spread with ALTIS olive oil and garnish with black olives.
Instead of bread, we can use boiled potatoes (150 gr.); in that case, we make the fish roe spread with a mortar and pestle